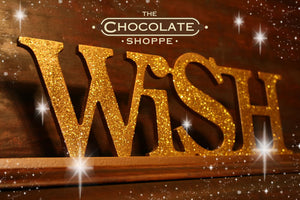 We are currently accepting donations for our 13th Annual Christmas Wish Fundraiser, which supports a local family in need during the holiday season. It was a very difficult choice this year as we received so many submissions for families that are struggling right now. After careful consideration, we have chosen two recipients - a local family in Plano, IL, and a homeless man in Yorkville, IL.

Our goal is to raise $2,000 to split between the two recipients; in addition to monetary donations, we are accepting gift cards from anyone that would like to contribute (Target, Walmart, Jewel-Osco, Aldi, or local restaurants) which can be dropped off or mailed to our Plano location.
The Plano family consists of a single mother with 3 children who have no financial support from their father. Mom is working many extra hours to provide food and housing, and privately shared (with a trusted member of our community) her concerns about being able to pay her rent and utilities, provide food for her family, and give Christmas presents to her 3 children this year.
The second recipient is a homeless man living on the streets in Yorkville. Our goal is to purchase a gym membership for one year where he can shower, and provide him with a locker and a lock to store toiletries and towels at the facility. We are also looking into finding temporary housing for him through the winter months.
Donations will be accepted through Friday, December 8th.
For every dollar that you donate, your name will be entered into a drawing for a $100 chocolate shopping spree with The Chocolate Shoppe! If you are not local, we will have you choose your favorite items online and ship them to you. We will do a Facebook live drawing on Sunday, December 10th at 8 PM CST to select a winner!
$5 = 1 entry

$10 = 3 entries

$

25 = 10 entries

$50 = 25 entries

$100 = 75 entries

$100 Business Sponsorship*

$250 Business Sponsorship**

Join us this holiday season as we look to bring joy and peace to these people who have really struggled this year and have seen a significant amount of grief, difficulty or hardship during this time period in their lives.

You can ADD this to any order placed between now and December 8th, or you can come online any time and just donate a Christmas Wish. Thank you, and God bless!

*Businesses that are able to contribute $100 are mentioned in our monthly newsletter in November and December, and are thanked in multiple social media posts throughout the holiday season. You will also receive a link on our website for one year!

**Businesses that are able to contribute $250 will receive the aforementioned, as well as a personally created advertisement about your business that will be posted twice in all of our social media community groups which reach over 30,000 local residents, and our newsletter which reaches over 2,500 local subscribers in a targeted advertisement. Ad results will be shared with each business sponsor.


Thank you to Planet Pizza of Plano, Scrapwood Wonders of Plano, and Lyle's Automotive of Plano for sponsoring our Christmas Wish fundraiser last year.